[et_pb_section admin_label="section"]
[et_pb_row admin_label="row"]
[et_pb_column type="4_4″][et_pb_text admin_label="Text"]Check here for events all over Beaver Island (including the BIC Center). We also have agenda, weekly and monthly views of the calendar as well as and agenda view of events at the BICC.  Looking for WVBI's program schedule? Check here.
Want to see your event here? Use the handy "+Post Your Event" button in the upper right hand of the calendar below.  It's that friendly orange one down there. More information on posting your event is here.  Or, send and email with the details to calendar@wvbi.net. Be sure to include a description, the date and time, any cost, whether reservations are necessary and the name, email address, postal address and phone number of a person who can be contacted for additional details.  All of this information may be included in the calendar entry we post.
Want to put this calendar on your website? We are happy to share. You can use our RSS feeds or we can send you code to embed the calendar as a widget on your site. Just send us an email at calendar@wvbi.net for instructions.[/et_pb_text][/et_pb_column]
[/et_pb_row]
[/et_pb_section]
Apr 17 @ 7:30 pm – Apr 18 @ 5:00 pm
7:30 pm
TICKETS:$50 APRIL 17- JAZZ CONCERT ONLY (Kerrytown Concert House concert tickets only: Kerrytownconcerthouse.com Phone: 734-769-2999)$150 APRIL 18- ART TOUR ONLY$200 BOTH EVENTS*$500 PATRON TICKETS INCLUDES TICKETS TO BOTH EVENTS AND A SHARED DONATION TO BOTH ORGANIZATIONS)**$1000 SPONSOR – DONATION TO ORGANIZATION OF CHOICE OR EQUAL SPLIT (Please note choice at checkout) FOR MORE INFORMATION PLEASE CONTACT THE[...]
Apr 18 @ 8:30 am – 5:00 pm
8:30 am
BLOOMFIELD HILLS/DETROIT WHAT: SEPESHY MURAL TOUR WHEN: SATURDAY, APRIL 18, 2020 TIME: 9-5 TICKET PRICE: $150 WHERE: AT CRANBROOK:  SEPESHY PRESENTATION BY GREG WITTKOPP, DIRECTOR OF CRANBROOKCENTER FOR COLLECTIONS AND RESEARCH  TOUR THE SAARINEN HOUSE WHERE SEPESHY LIVED  TOUR THE ART MUSEUM VAULT TO VIEW OTHER SEPESHY PAINTINGS MEET THE BUS AT THE ANN ARBOR / PLYMOUTH ROAD PARK[...]
Jul 15 @ 11:00 am – Jul 17 @ 5:00 pm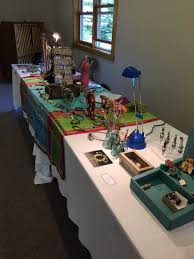 11:00 am
A Musuem Week Classic! A fine art show featuring Beaver Island Art & Artists.  A portion of sales are donated to the Beaver Island Historical Society.
Jul 15 @ 7:00 pm – 9:00 pm
7:00 pm
Join us at the Print Shop Museum for an evening reception, restoration unveiling and a rededication of the Zolton Sepeshy mural, Great Lakes Fisherman: Hauling in the Net.  We will have special guest speakers and light refreshments.